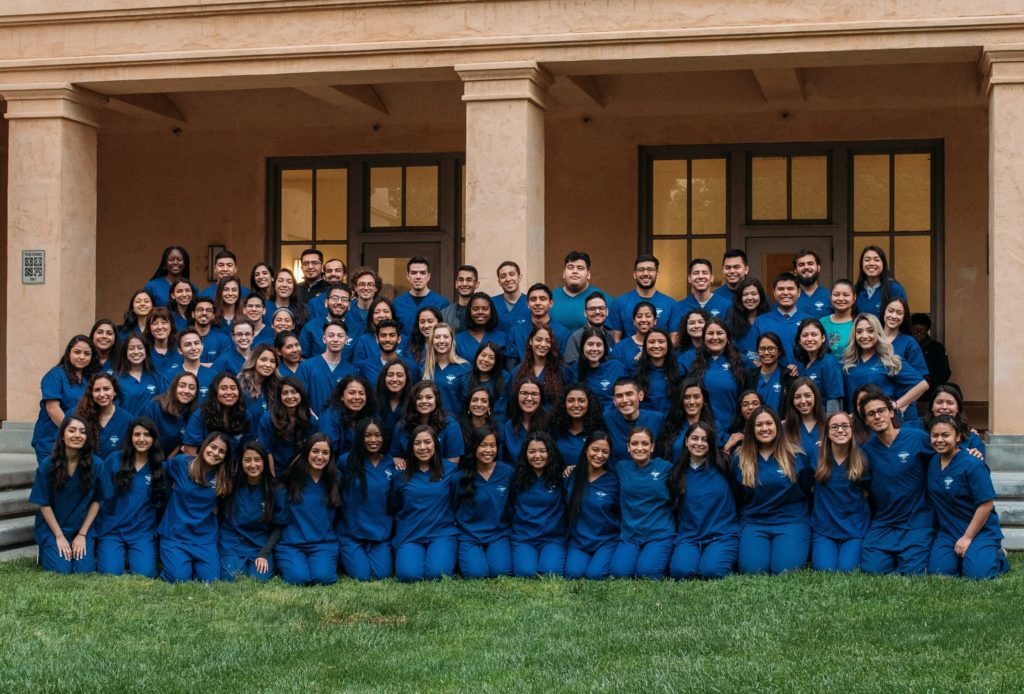 Over the past 44 years, Clínica Tepati has thrived on the passion and energy of its undergraduate student volunteers. Their countless hours of work, selfless devotion to serving the Latino community, and commitment to the mission and ideals of Clínica Tepati have made the clinic what it is today. In 2018, our volunteers came from many diverse backgrounds and united with the common goal of serving the Latino community. Each student contributes his or her own individual perspective and skills to the services we provide at our clinic.
Education is a key component of Clínica Tepati's mission. While most of our undergraduate volunteers aim to become health care professionals, some plan to serve the community through other careers. We hope that the experiences student volunteers have at Clínica Tepati will expand their knowledge of the health are needs of the Latino community and deepen their commitment to meeting the needs of the underserved. We believe that they will carry these lessons with them in whatever profession they choose to pursue.
As part of the clinic, Undergraduates play key roles in running the clinic each Saturday. Here is a basic description of the responsibilities our undergraduates undertake: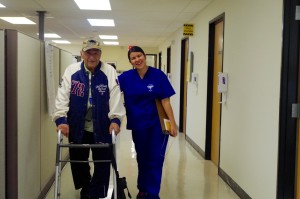 Intakers – Every new volunteer at Clínica begins with the best position. The Intaker is the first person a patient speaks with privately and performs all necessary vitals. Once all patients have been initially seen, Intakers have the opportunity to translate for Medical Students/Doctors if they are fluent in Spanish or shadow the Medical Students/Doctors and help them fill out any necessary paperwork. As Intakers, volunteers have the opportunity to interact with patients on a more personal level than with any other position.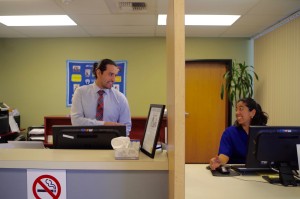 Receptionists – The Receptionists are the first to speak to the patients, take down information, and organize patient charts for the day. They are also in charge of scheduling all patients appointments, making follow-up appointments for patients, and ensuring all patients are entered into the database. As receptionists, our volunteers have a better understanding of the Clinic's daily functions.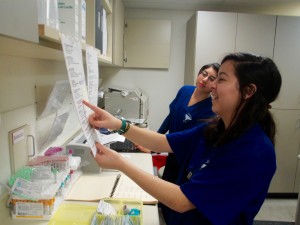 Lab Technicians – Our Lab Technicians are responsible for organizing laboratory samples and ensuring that instruments are clean and ready for use. They are also responsible for sending out samples and keeping track of labwork sent to the UC Davis Medical Center in Sacramento.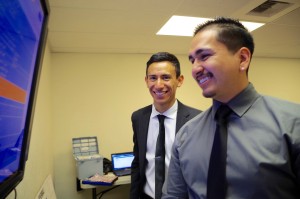 Clinic Monitor – Each Saturday, one dedicated undergraduate volunteer arrives at the clinic at around 6:45 AM to open the clinic and ensures that everything runs smoothly for the day. They are in charge of everything that goes on at the clinic, including organizing patients, assigning medical student to patients and rooms, and making sure that everything runs well for the day.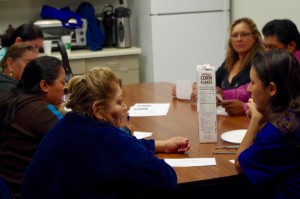 Health Educator – This volunteer is responsible for preparing the diabetic patient's charts. The Health Educator ensures that all of the materials for the Diabetes Interest Group (DIG) are ready by the time the DIG Educator arrives. The DIG Educator and undergraduate members provide our diabetic patients with education on how to care for their diabetes, provide them with a group of peers who have similar experiences, answer their questions, and involve their families.
Mental Health Advocate – This group of volunteers is responsible for tracking patient mental health each Saturday through depression screenings and connecting patients with mental health service providers. Throughout the week, volunteers help coordinate visits between patients and providers. Initially a passion project driven by past undergraduate Katherine Domenici, the Mental Health Committee strives to increase awareness of mental health to patients and clinic members, and spread information about how to practice good mental wellness. Currently, there is a Clinical Case Manager, Aury Gutierrez-Zavala. We also currently have two psychiatrists who meet with patients as needed, Dr. Wolfe and Dr. Lopez who meet with patients one on one, mostly by appointment. Patients are able to meet with both Spanish and English speaking providers for one-on-one visits.