Information for Prospective Preceptors: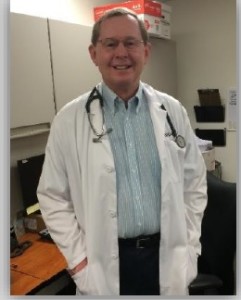 Overview and Expectations:
We are always looking for new physicians, NP, and PAs! The role is extremely crucial to the operation of the clinic's flow and credibility to treat our patients. As a preceptor, you will be responsible for reviewing the Medical/PA/NP students' work with the patients, as well as guiding them through their learning experience of diagnostic differentials and treatment plans. You will have the opportunity to be presented with cases by our Medical/PA/NP students similar to how physicians present cases to attending physicians! Keep in mind that you will be working with more than one preceptor on a given day so you won't be overwhelmed by the number of cases. You will NOT be responsible for triaging patient cases since that responsibility falls under the combined role of the Medical Director, Co-Director, and our Clinic Manager.
NOTE: You are not expected to speak Spanish. Interpreters are readily accessible from our undergraduate pool of volunteers.
---
Scheduling and Logistics:
Scheduling is flexible and based on your availability. Clínica Tepati is open on Saturdays and we typically run from 7:00 am until 4:00 pm.
We currently work out of the WellSpace Health Clinic, to whom we owe our gratitude, at 1820 J St. in Sacramento. Preceptors are expected to arrive around 9 am when patients have already been triaged and are ready to be seen.
Each Saturday we see approximately 15 patients and with everyone working together, we are usually done between 3:00 and 4:00 pm. You are not obligated to say the whole day; we can accommodate your schedule, though we would appreciate advance notice.
---
Requirements:
Current CA medical license.

If you do not have your medical license yet, you can still precept; we will make sure there is a licensed provider working with you to sign prescriptions. We accept preceptors as early as first year residents! Expertise in Primary Care is preferred, although having a specialty can widen our scope of resources.
---
Preceptors interested in volunteering, please contact:
Executive Administrator: Alejandra Romo AND Preceptor Coordinator: Ezequiel Ponce
Email: akromo@ucdavis.edu Email: ezponce@ucdavis.edu